A Music Video Shoot With Floris Kingma
Blackmetaldeath X De Staat
Published on 30-05-2022
Floris Kingma has directed his fair share of music videos. Music is, as he tells us below, his first love. His collaborations with Dutch band De Staat have therefore become an important marriage between Floris' talent for filmmaking and music. His 'alter ego' Blackmetaldeath rises to the surface through projects like these, and the result is nothing short of epic. This film has been nominated several times at the Berlin Music Awards, where Floris is headed this month as a jury member, and has ignited some serious excitement from the niche but mighty De Staat fans. Floris invites us into his wonderful mind with this interview, so… buckle up!
What excites you most about shooting a Music Video?
As I mainly shoot ads it's always a delight to wonder around in the outerskirts of the creative wonderland I call my brain. I find the mind bending inspiring and fun. The goal is the same, make the product stand out, but the framework is very different. I kinda show myself places I've never been before. You have to understand that as an advertising director you also fit a kind of profile, therefore certain types of films don't get on your plate. When shooting a music video, I make my own plate.

On top of this, it will come as no surprise that music videos are not shot for the money, they are shot for the love of rock & roll & film making. This is something that you feel all throughout the process; Everyone part of such a project is involved because of their love of film making and their trust in me as a film maker. This creates a heart-warming vibe between all on board: The end result is something we made together. Something we can all be proud of. (Yeah, you could call me a hippie.)

Finally, if I like a song, it really gets my director's blood pumping. Music is my first love, and it will be my last.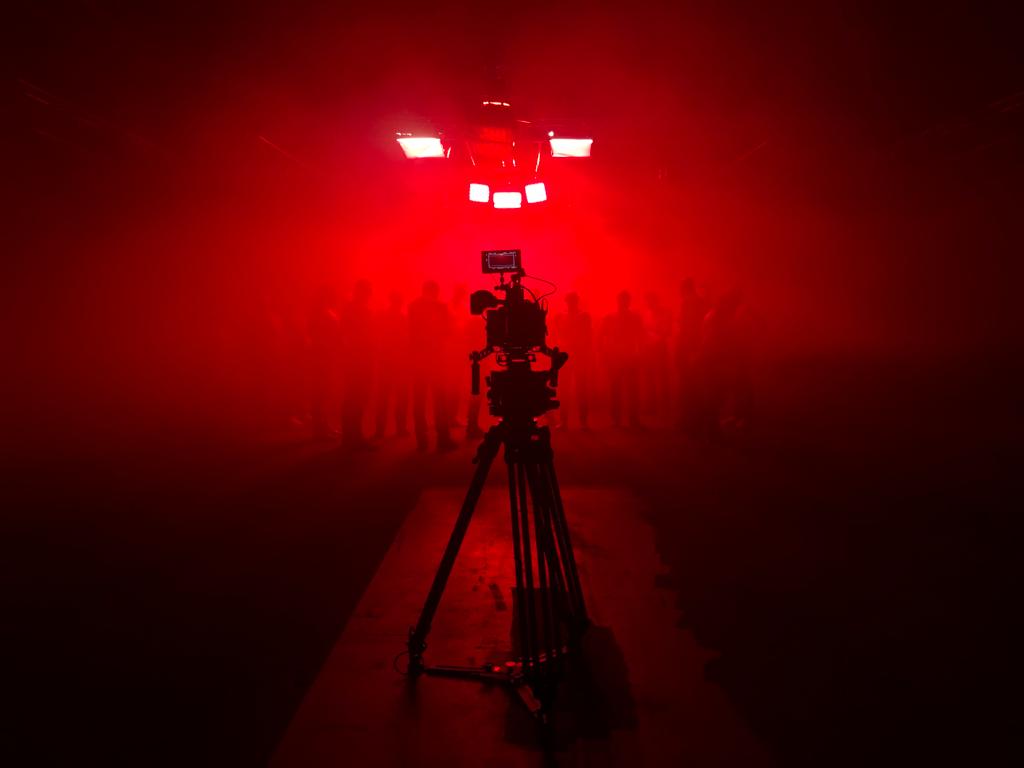 When it comes to creating a music video, how involved are the talents with the concept (in this case De Staat)?
When it comes down to it, you want everybody to be happy. Most importantly the band itself.

As such I always aim for some kind of co-creation. Not only will it result in a tailor fit end-result, it will also help you with setting a framework. Starting off with a blank canvas is really hard, you need something to ignite the idea. Having a rock-solid chat with the band does just that.

In terms of De Staat, I find the co-creation is ideal. Torre, the singer of the band, is very visually oriented and besides having ideas about the intention of the song, he often also has some kind of visuals in mind.

Next step is often to distil these visuals into a concept that has a clear and outspoken front to back structure and is manageable in terms of budget and practicalities. As mentioned, money wise: the sky is not the limit, so you often have to simplify and be creative to make it work. Now, don't get me wrong. Simplifying often is exactly where you start to wonder around in the creative wonderland. Actually, when you don't have a lot of money, it's better to simplify and dive in deep than to all over the place. Along the process, I start to take over and become the captain on the ship. Part of the deal is that I have a final say in what's gonna work. They know their music making, I know my film making. Since our relation is built on trust, bands are mostly comfortable in doing so. After all, they want a "Blackmetaldeath" music video.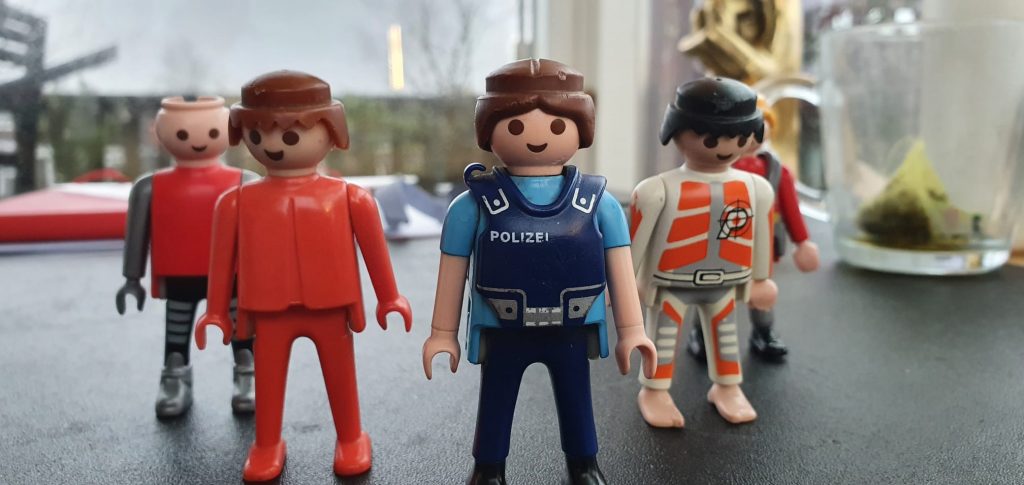 How was the idea born for Look At Me?
The song is about the love&hate relationship the band has with several things:

– The Love&Hate with their infamous track/music video Witch Doctor. It's a highlight in many of their gigs and their breakthrough song. It does make them wonder; will it still be the highlight of our shows when we're old? Will it be cool or sad…

– The Love&Hate with fame. On one hand it's addictive to be in the spotlight, the centre of attention. On the other hand, this self-importance is pathetic. They are rockstars on one side, but their other side really is down to earth common guys.

We tried to visualise this by starting out with a clear reference to Witch Doctor in the opening. The circle pit surrounding Torre is very iconic and most fans recognise this immediately. I guess their arrogant cynical walk on the red carpet speaks for itself now knowing the what the song is about. Towards the end we clearly visualised the future; An old Torre manically performing Witch Doctor amongst old, sweaty & wrinkled men…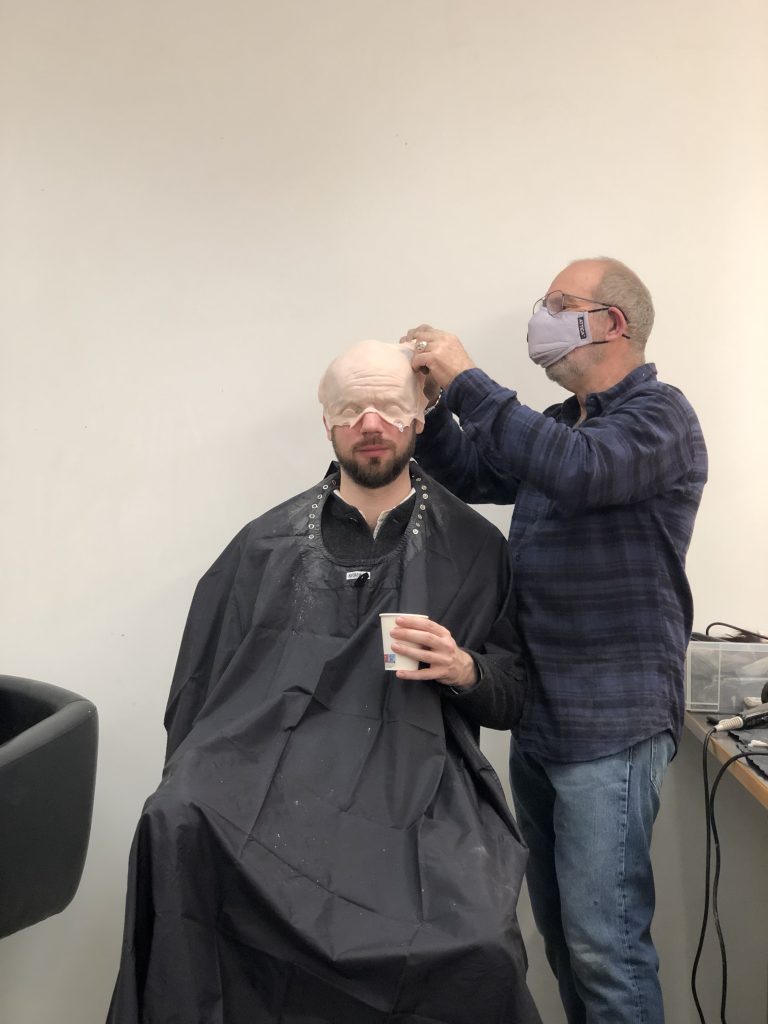 What were the greatest challenges of this particular shoot?
For every music video counts the same: Be smart where to put your money. As such I'd like to refer to one of the shittiest rock bands of all time (feel free to disagree): KISS (Keep it simple stupid), it's better to dive in headfirst with a simple idea and discover how to keep this entertaining enough instead of going all over the place and ending up empty handed because you've been over-ambitious.

More specifically, we found a great challenge in making the red-carpet work. Initially, we had a different idea where the red carpet was dragged behind them upwards and followed this during the video. The result would be the feel that they would walk inside a circular path (imagine like walking on the inside of a bicycle wheel). The result would have been more of a loop instead of a walk from A to B. Are you still with me? This appeared to be too complicated in execution. Doesn't matter in the end. It still works!

Finally, finding 70 men willing to be up-close, bare chested and sweating during COVID was, well a challenge. Hahahahahaha!
What is the biggest difference for you between shooting a commercial and a music video?
Aside the obvious absence of agency and client, shooting a music video goes hand in hand with a shortage in money. This shortage does bring out the best in the positive energy I bring to a table. As mentioned before, the energy on a set is much more "amongst friends" than business as usual. Finally, it does give a different kind of satisfaction when you've wrap up the project.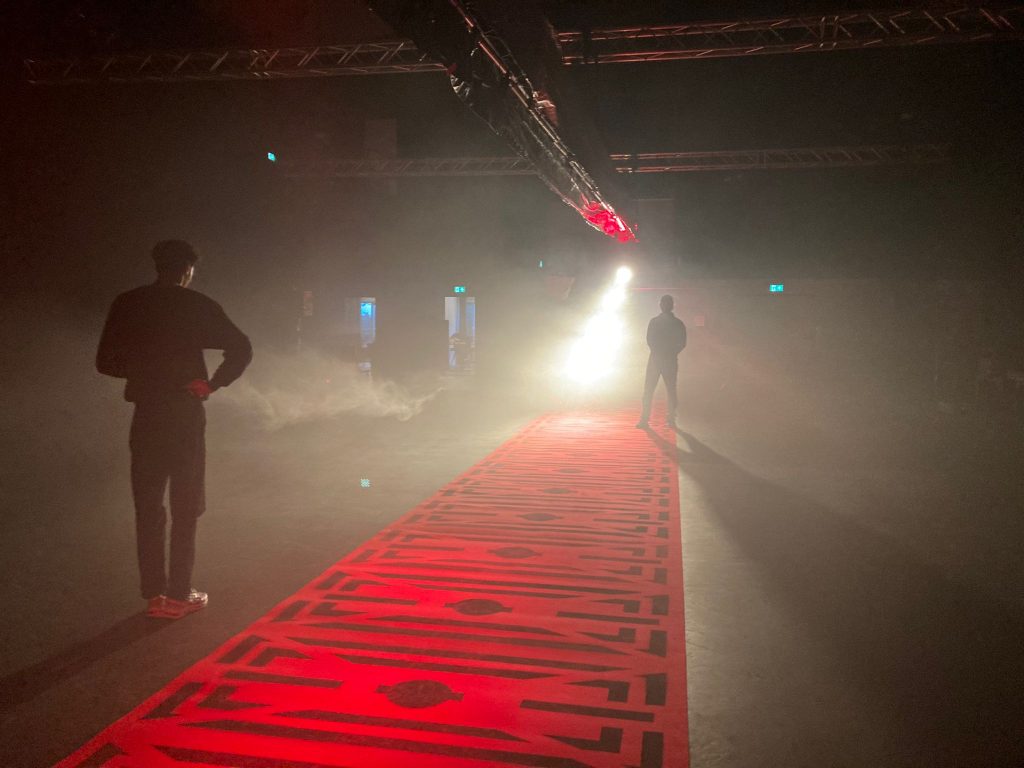 Where do you like to look for inspiration?
Nowhere specifically or everywhere generally! I can get ideas out of everything from conversations to articles to films to video essays to insta-posts to other ads to cutting tomatoes for spaghetti or cleaning the terrace with a high-pressure water hose.

Often, I just let a rough framework settle in and often, without focusing on the development of the idea, something comes along when wondering around in life as it's in the top of my head. As I said before, I think my head is a wonderful place to walk around. You're invited!