Lotta's Lens III
Staatsloterij shoot, November 2021
Published on 09-12-2021
Life through the lens of production assistant Lotta
In divergence to the black and white films used for the bol.com and ALDI productions, Staatsloterij was shot on an expired, rather vibrant, and highly-saturated color film. The results are arbitrary, as some photographs are defined by deep contrasts and sharpness, whereas others show mainly blurry figures and forms, justifiably when shot in low lit environments.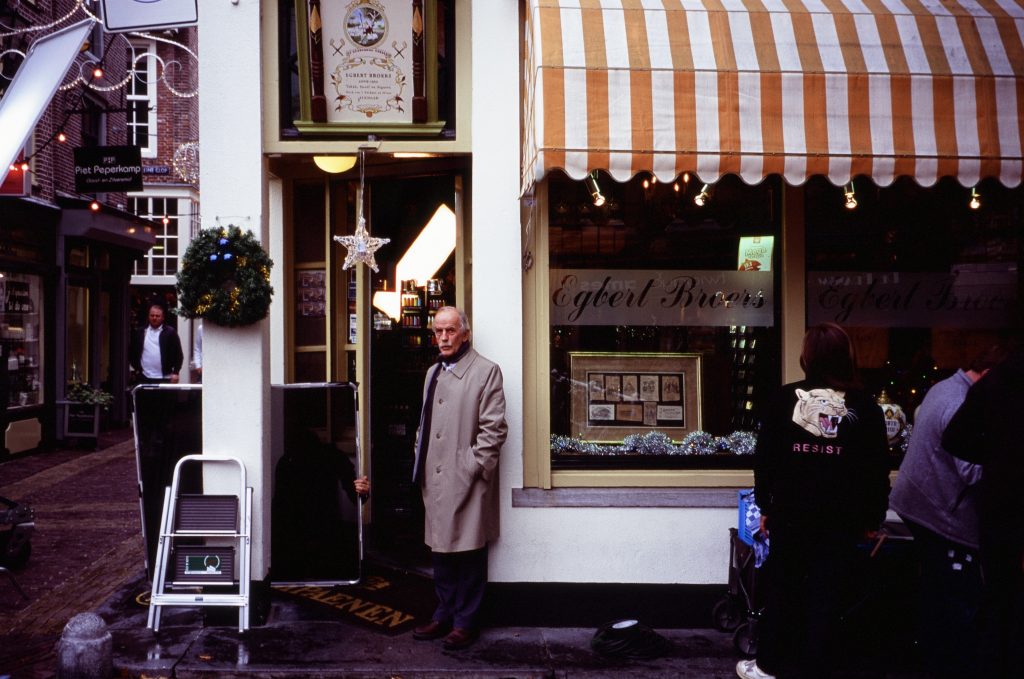 At first glance this photograph, showing the perfectly positioned lead actor Koos Landeweerd in front of the tobacco store, screams late 1980s setting, however, once thoroughly looked at, gives away the modern reality in which this was taken. Anyhow, during this moment, Koos was patiently waiting his turn for action, of buying this year's Staatsloterij ticket.
Shot in a 'darker' environment, this photograph displays a beautiful color palette/ range, that was assembled by our light crew, in order to make our diner believably ambient. The movement, though blurry, reveals everyone's effort in puzzling together a set that best brings the story across.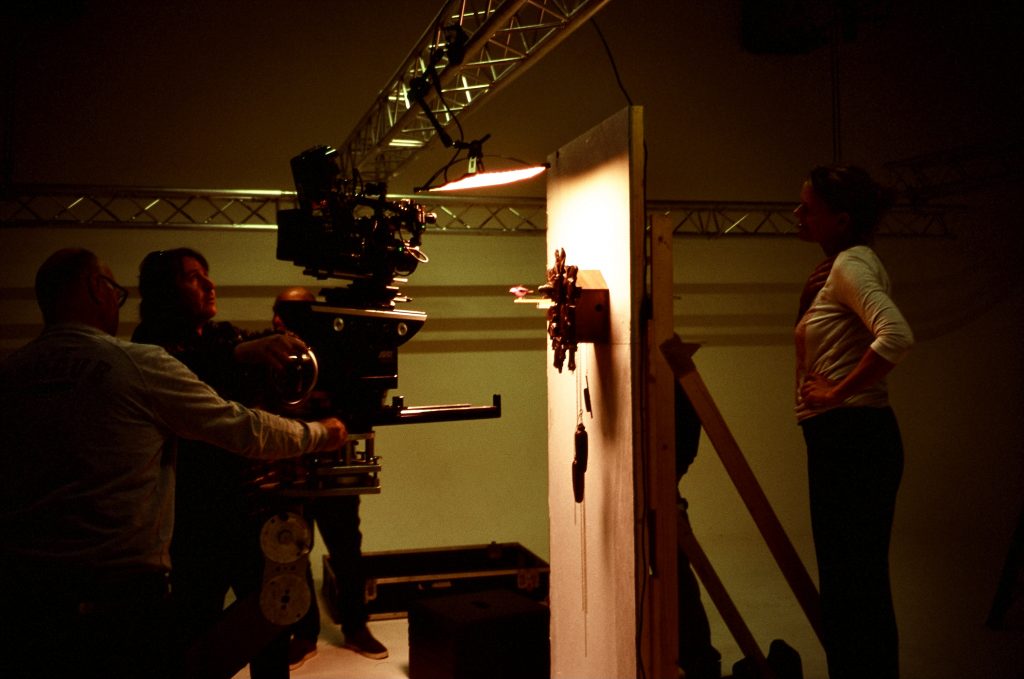 Testing Fritsie's movement, and the corresponding camera set-up in our studio. Since Fritsie got animated throughout the commercial, our team had to use their creative energy, to come up with a system in which the bird can be operated, without making visible who is, literally "behind", as is visible here – the wall.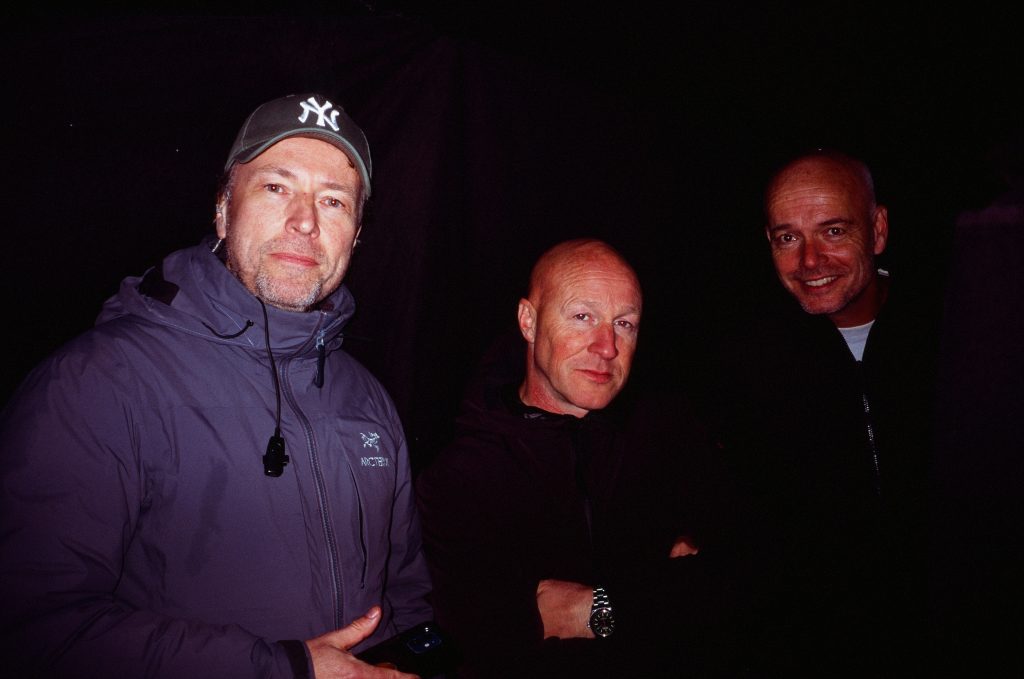 The pointy and sincere darkness of this photograph nicely accentuates our Executive Producer Willem Bos, director Martin Werner, as well as Creative Director Erik Falke (left to right), during the Staatsloterij shoot. It seems as if nothing around matters, except for this single moment, which could stand in for the committed work during this year's Staatsloterij production.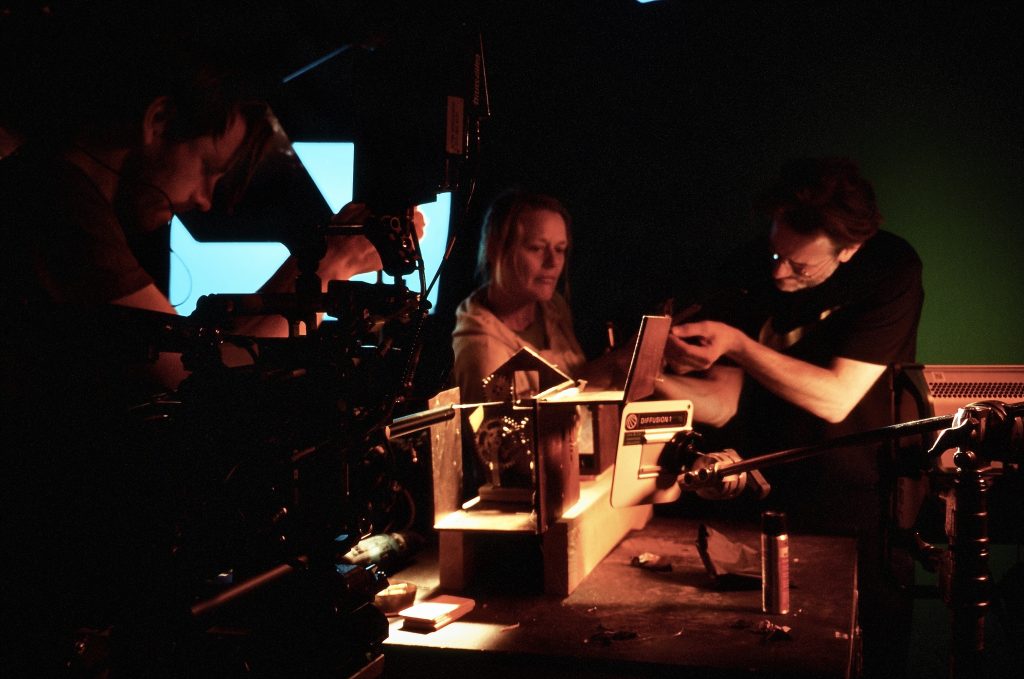 This is capturing the teamwork necessary to make the highly complex construction work, look, and feel exactly like our director intended. For those having watched the commercial, this photo links to the sequence, in which we, as viewers, are inside the cuckoo clock, together with Fritsie.